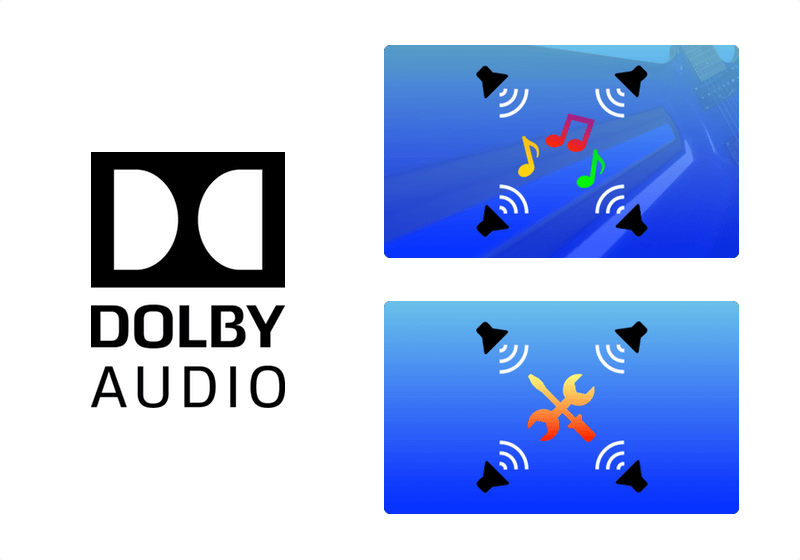 I'm happy to share that my Surround Sound apps for Apple TV were recently featured on the Dolby Developer website! In his review, author Andy Vaughan reports on taking both my Surround Sound Ear Candy and Surround Speaker Check apps for a spin on his personal home theater audio system. Regarding my Surround Sound Ear Candy 5.1 app-album, Andy states:
Apple TV users though, have a new option that clearly illustrates the difference between a 2-channel stereo mix, and a mix intentionally created to take advantage of surround speakers, a center channel and a subwoofer.
And on my Surround Speaker Check utility app for Apple TV:
I was able to identify a temperamental loose wire that was compromising the performance of my audio setup with Perrin's app that I never realized existed before.
Read the full article here.
Surround Sound Ear Candy and Surround Speaker Check were both recently updated with support for higher-quality Dolby Digital Plus format audio files. Both apps are available as free downloads on the tvOS App Store. (Search for "Jeff Perrin Music" in the tvOS App Store Search menu.)


---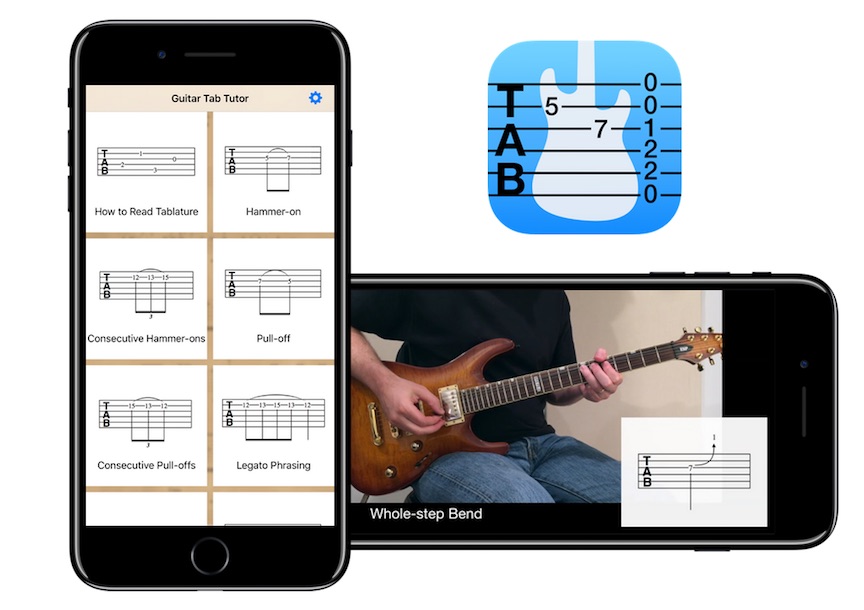 Professional guitar transcriber Jeff Perrin this week announced the release of Guitar Tab Tutor, a free iOS app designed to teach beginning players how to read and play tablature notation for guitar.
Guitar Tab Tutor is designed to be the ultimate reference guide for any and all techniques you might encounter when learning to play songs on guitar. Accompanying video lessons, available via a single in-app purchase, provide an even greater in-depth look into each technique through visual demonstration and expert performance tips.
Guitar Tab Tutor Features:
Comprehensive reference sheet illustrating every TAB technique imaginable for guitar.

Accompanying text description on how to perform each technique.

A single in-app-purchase unlocks 39 video lessons, each providing an up-close demonstration of all guitar techniques.

Taught by Jeff Perrin, an experienced guitar instructor and master transcriber.


Guitar Tab Tutor is available as a free download on the Apple App Store.
More info available at: www.jeffperrinmusic.com

Sponsored by
Guitar Tab Tutor
app for iOS.
Master all essential guitar techniques
with the
ULTIMATE
reference guide to guitar TAB! Download today for FREE!
---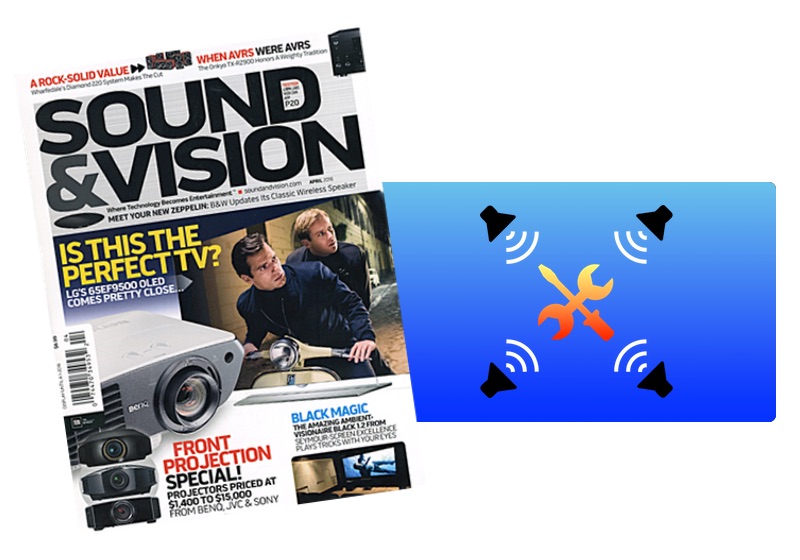 I'm proud to see my Surround Speaker Check app for Apple TV has been chosen as a "favorite tvOS app" by Sound & Vision magazine! (April 2016 issue, page 28)
:-)


---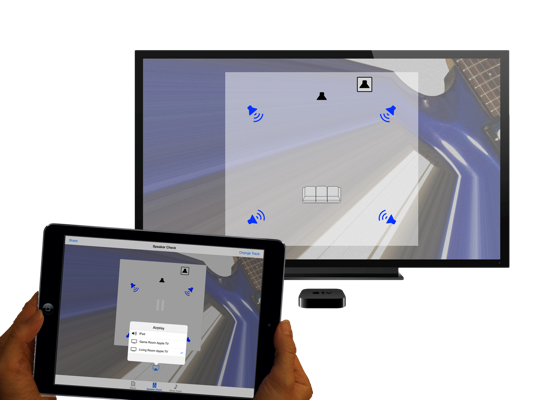 Home Theater Speaker Check received a significant update today, with this latest version bringing compatibility with the new Apple TV (4th gen) as well as two new test tracks designed to help users optimize their home entertainment system for iTunes HD movies and TV shows.
Along with compatibility with the new Apple TV 4th gen model, the update focuses on improvements to audio quality as well as the introduction of two new audio test tracks to the iOS platform; Subwoofer Check Track and Center Speaker Check. Subwoofer Check Track features four separate tests designed to evaluate the quality of your subwoofer, as well as help expose any potential resonant low-end frequencies in your listening space. The Center Speaker Check track features three practical tests designed to help confirm the optimum placement and signal level for the center channel speaker.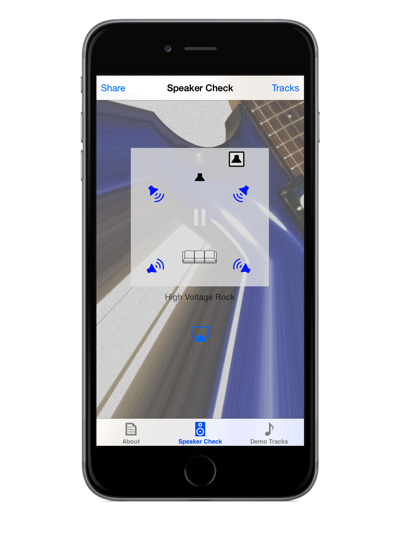 The Home Theater Speaker Check app works by streaming specially produced music tracks encoded in the same Dolby Digital 5.1 format used in iTunes HD movies and TV shows. As the tracks are streamed to the Apple TV, users follow along with audio and visual cues to determine if their system is properly decoding the audio sound track. The app was designed by guitarist and surround recording artist Jeff Perrin as a means to confirm the integrity of various surround systems while producing his surround sound music tracks.
Home Theater Speaker Check is available as a free download on the Apple App Store. [Direct Link]


---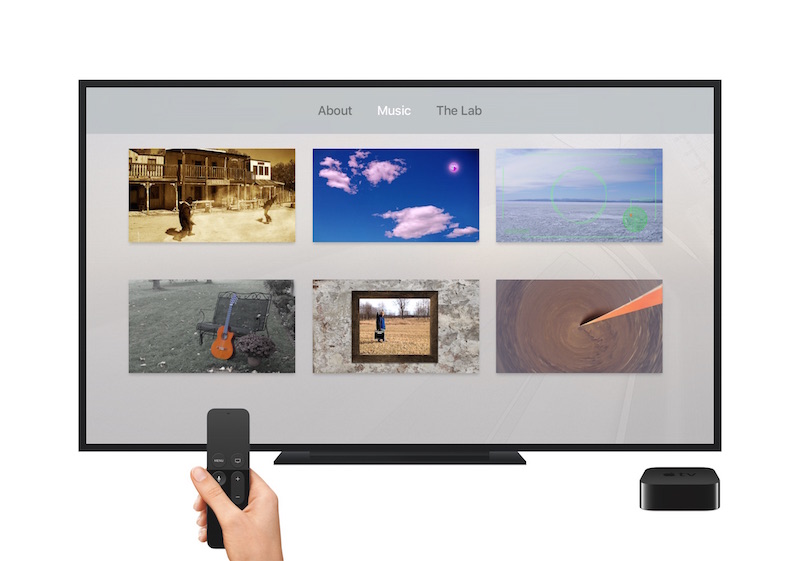 Surround Sound Ear Candy for tvOS and the new Apple TV unleashes the full potential of your home theater's audio system as surround recording artist and guitarist Jeff Perrin takes you on a journey of guitar-centric soundscapes and instrumentals, each specifically arranged and produced for surround sound playback in the home theater environment.
Surround Sound Ear Candy features over 45 minutes of room-enveloping surround sound music, including six full-length tracks inspired by the music of legendary artists such as Led Zeppelin, Pink Floyd, AC/DC and Joe Satriani. Bonus tracks include surround sound production demos and various musical surround experiments from the artist's production studio, aka "The Lab".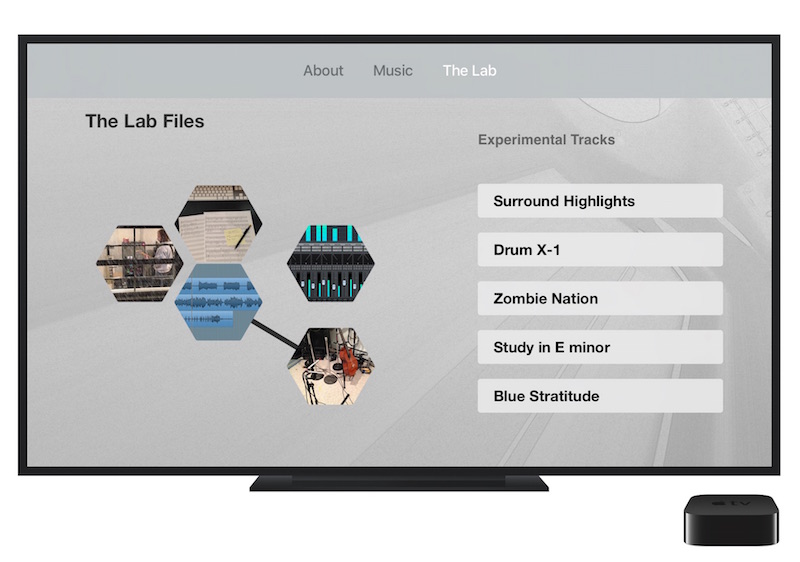 Surround Sound Ear Candy provides a unique and exciting musical experience unlike any you may have heard before! Re-discover the awesomeness of your home theater surround system as you hear musical notes, production effects, and even individual instruments emanate from the rear surround speakers, both exclusively and in conjunction with the front speakers! When writing the music for Surround Sound Ear Candy, composer/producer Jeff Perrin deliberately envisioned a musical experience which would take full advantage of the extra speaker channels available in the typical home theater system, effectively turning your living room into an immersive, three-dimensional sound stage.
Surround Sound Ear Candy can be downloaded for free on the new tvOS App Store. [Enter Surround Sound Ear Candy in the App Store Search Menu.]

---