Updated
How an Apple TV App Store Could Help Revolutionize the Music Business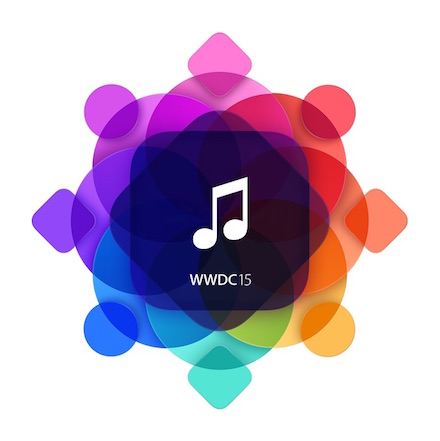 As low-cost music streaming services like Beats, Pandora and Spotify steadily supplant profits from CD and digital download sales, music artists are desperately in need of a new sales venue from which they can generate a sustainable income. With a revamped Apple TV and companion App Store rumored to be on the way, I believe Apple could be in a position to (yet again) revolutionize the music industry by re-inventing the way music is delivered and experienced! Here are what I believe would be the top four items needed for the Apple TV to usher in a new era of music entertainment;
1. An Apple TV Music Store
A "built-for-Apple TV" Music section within the App Store could finally give artists the incentive to create immersive app-albums from which to promote their music and treat paying fans to a premium musical experience. Think exclusive live streams, bonus audio and visual content, high-definition audio files, surround sound mixes, sheet music, liner notes with photos, etc., all presented in glorious HD video and audio via your home theater system! The resurgence of vinyl proves consumers are searching for a more intimate listening experience, and a revamped Apple TV with App Store could provide a modernized take on the classic music album format for a whole new generation of music lovers.
2. Support for Additional Music File Formats
To allow artists the opportunity to up-sell premium audio products to discerning fans, a new Apple TV and Music store should support the sale of higher-quality audio and video file formats capable of offering lossless audio, high-definition audio, and even multi-channel surround sound audio. While we're at it, the Dolby Digital 5.1 soundtrack currently utilized in iTunes movies and TV shows is growing a bit long-in-the-tooth; It's the very same low-bitrate audio codec used on standard definition DVD and Laserdiscs dating back to the mid 1990's! An upgraded Apple TV should minimally include support for the higher-quality Dolby Digital Plus audio format.
3. iTunes Integration within iOS Apps
To promote the sale of premium music products, Apple TV apps should allow artists to sell or bundle iTunes music tracks directly from within an app. Currently, a brick wall exists between the Apple App Store and iTunes store fronts preventing integration of iOS apps with iTunes music files. The best an artist can do at this point is create a basic weblink from one store product to another. How great would it be to buy a music app that includes premium Apple TV content AND bundles all the corresponding iTunes music tracks as well?
4. An Apple TV Gaming Platform
To successfully reinvent the music album (or any entertainment platform product, say… subscription TV?), a revised Apple TV and App Store would absolutely need to be a smash hit! Fortunately, with iOS solidly established as THE largest gaming platform in the world, a push into console-style gaming would all but guarantee a whole new level of success for the already popular Apple TV. By association alone, a revised and modernized App Store Music section would find itself home to millions of new households, helping fuel revolutionary new ways for fans to purchase and enjoy music from their favorite artists!
What do you think? Will the next Apple TV create new opportunities for music artists? And what do YOU want to see in a new Apple TV? Join me on Twitter or Facebook June 8th as we find out what Apple has in store for the next revision of the Apple TV!
Jeff Perrin's latest music app, "Surround Speaker Check", can be downloaded for free at the Apple App Store. [Direct link]