Updated
Guide to Connecting Your Apple TV to Surround Sound Speakers [Updated for Apple TV 4K]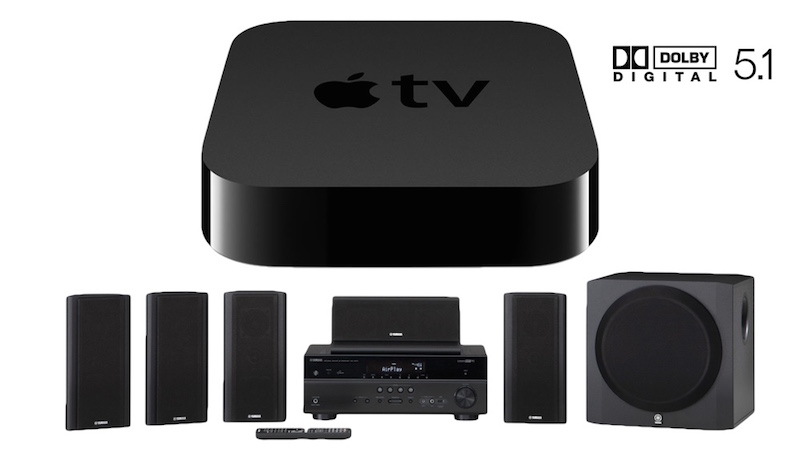 Nearly all iTunes HD movies and TV shows are accompanied by a Dolby Digital 5.1 surround sound audio track. If you are not pumping this audio through a surround sound speaker system, you are definitely missing out on a great home theater experience!
While Apple does a great job on providing clear and concise instructions on setting up an Apple TV in general, details regarding setting up an Apple TV with surround speakers are a little more sparse. Follow along to find out how you can enjoy awesome surround sound audio from your Apple TV!
What's involved:
Apple TV
HD TV
Surround receiver with 5 speakers + subwoofer (typical)
Surround Speaker Check app (for iOS and tvOS)
Step 1: Connect your Apple TV.
To do this, you have three options. Which one you choose largely depends on your home theater equipment's capabilities and which model Apple TV you own.
Option 1: Connect an HDMI cable from the back of the Apple TV to an HDMI input on the surround receiver. (Note that older receivers may not have HDMI ports. If this is the case with your system, you'll need to run audio via optical cable as described below.)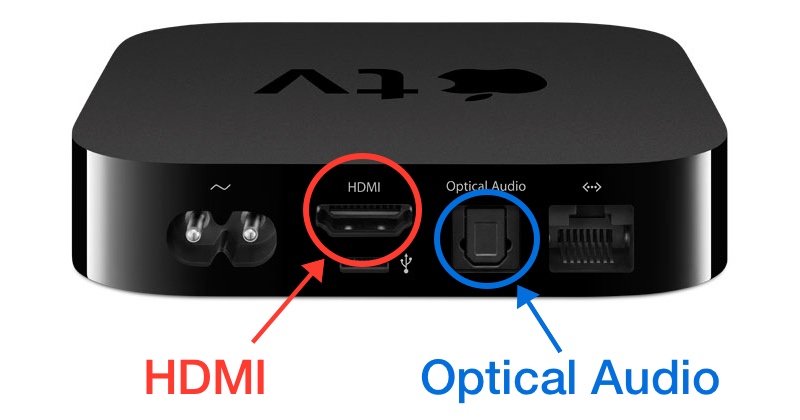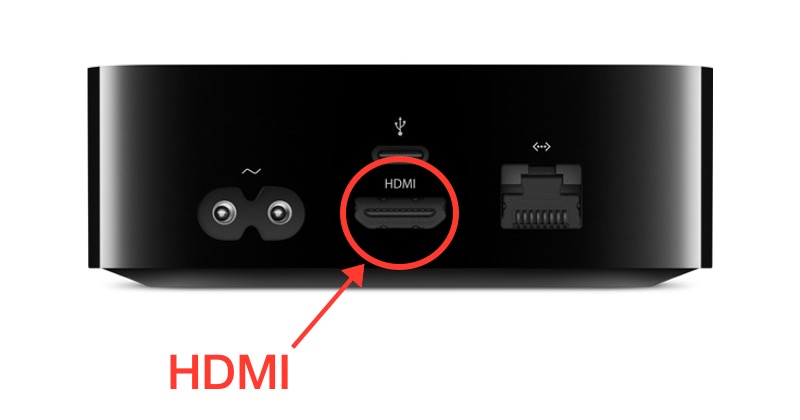 Option 2 (for the cable-cutters!): Connect an HDMI cable from the Apple TV to an HDMI port on the back of your TV unit. Then run a separate optical cable out from the TV's optical port and in to the receiver's optical port. Use this method if your receiver lacks HDMI ports, or if you ditched subscription cable and want to also send Dolby Digital 5.1 from over-the-air broadcast signals to your receiver.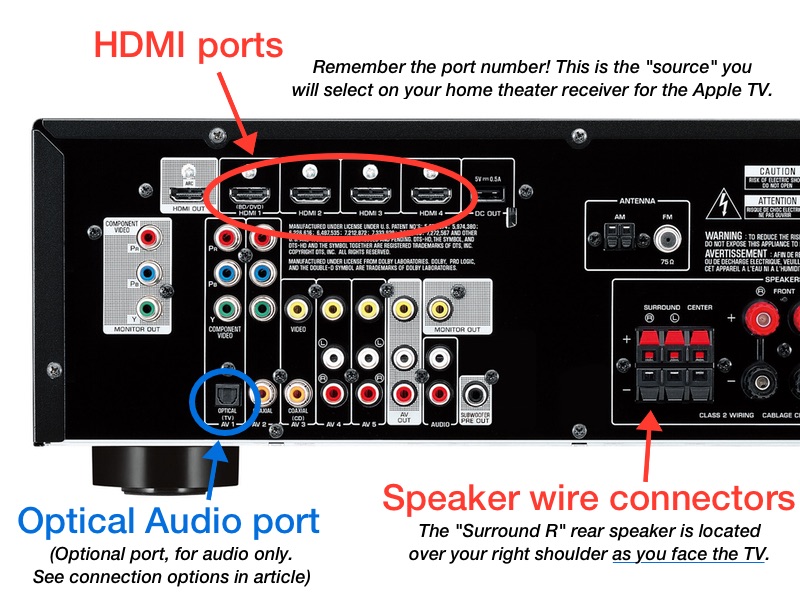 Option 3: Connect an HDMI cable out from the Apple TV and in to the back of the TV. Connect the optical audio out from Apple TV to receiver. You'll need to use this method if your receiver lacks HDMI ports. UPDATE: The Apple TV 4 and Apple TV 4K no longer have an optical audio port. If your receiver lacks HDMI, you can still decode surround audio from the Apple TV 4 by following connection option #2.
IMPORTANT UPDATE for tvOS 14. Please note there is currently a bug in tvOS version 14 which prevents Dolby Digital tracks in some apps from decoding properly when using an optical audio connection. (This includes the aforementioned Surround Speaker Check app as well as local media files shared via Home Sharing). Users affected by this bug are encouraged to update their Apple TV to the latest version of tvOS (14.5 or higher).
Step 2: Select the Apple TV on the home theater receiver.
Select the HDMI or optical connector used for audio on the back of the receiver from Step 1. i.e. "HDMI 1" or similar. Selecting the Apple TV on the receiver is often achieved by clicking "Inputs" or "Source" on your receiver's remote control (dependent on manufacturer terminology).
Step 3: Check the Dolby Digital setting on the Apple TV.
In the Apple TV main screen, click on the Settings app. Scroll down to Audio & Video and then find the option for Dolby Digital. Make sure it is set to "on" or "auto". For Apple TV 4 and 4K, look for Surround Sound and select "Best Quality Available."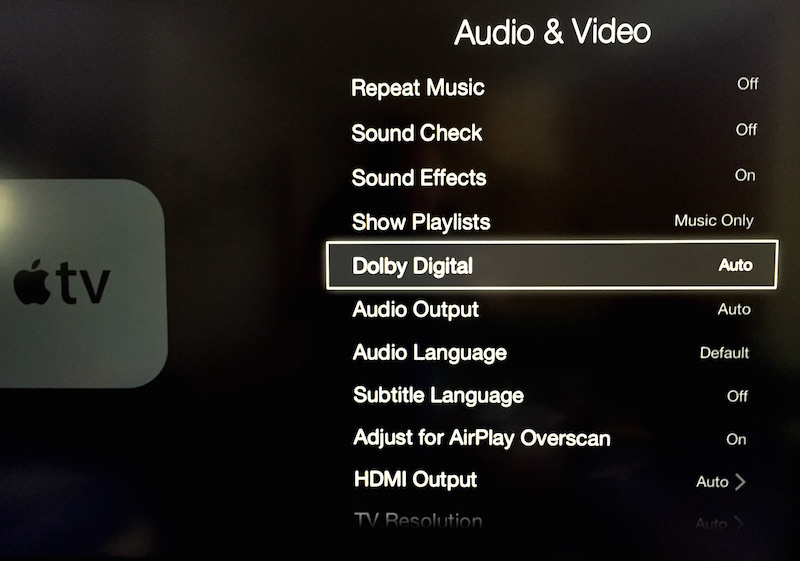 Step 4: Confirm Dolby Digital setting is enabled on the receiver.
Important! Although most receivers should automatically detect and decode the Dolby Digital 5.1 signal, it is not always easy to tell if the correct audio setting is selected. Home theater receivers are typically stuffed with a myriad of digital signal processing modes, so you should read through your manual for how to confirm that the receiver is indeed playing back Dolby Digital 5.1 audio. (Again, specifics can vary among manufacturers.)
If you have any doubts as to whether your surround sound is working properly, you may want to consider downloading the Surround Speaker Check app for iPhone, iPad or the Apple TV. The app was created to provide a quick-and-easy way for users to test whether or not their surround sound system is properly configured for playing back iTunes HD movies and TV shows.

Surround Speaker Check is available as a free download in the iOS and tvOS App Stores.