Home Theater Speaker Check Update Brings New Surround Sound Test Tracks to Apple TV!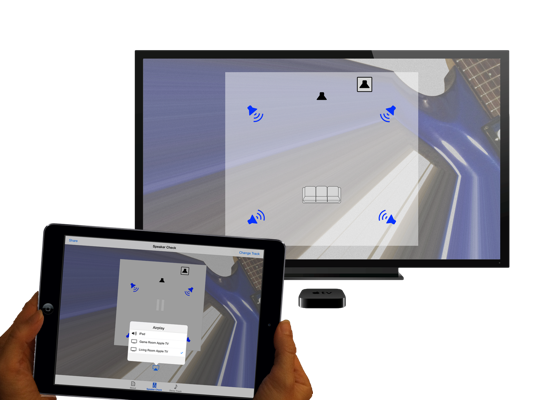 Home Theater Speaker Check received a significant update today, with this latest version bringing compatibility with the new Apple TV (4th gen) as well as two new test tracks designed to help users optimize their home entertainment system for iTunes HD movies and TV shows.
Along with compatibility with the new Apple TV 4th gen model, the update focuses on improvements to audio quality as well as the introduction of two new audio test tracks to the iOS platform; Subwoofer Check Track and Center Speaker Check. Subwoofer Check Track features four separate tests designed to evaluate the quality of your subwoofer, as well as help expose any potential resonant low-end frequencies in your listening space. The Center Speaker Check track features three practical tests designed to help confirm the optimum placement and signal level for the center channel speaker.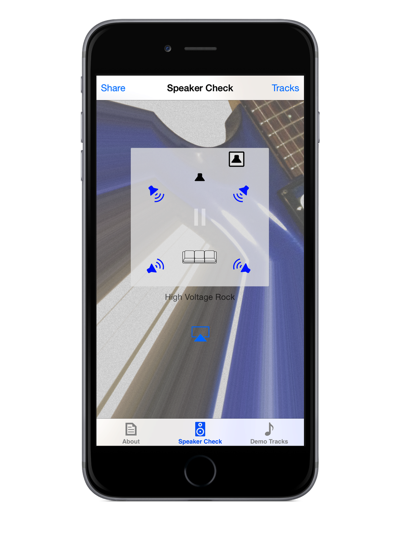 The Home Theater Speaker Check app works by streaming specially produced music tracks encoded in the same Dolby Digital 5.1 format used in iTunes HD movies and TV shows. As the tracks are streamed to the Apple TV, users follow along with audio and visual cues to determine if their system is properly decoding the audio sound track. The app was designed by guitarist and surround recording artist Jeff Perrin as a means to confirm the integrity of various surround systems while producing his surround sound music tracks.
Update: Home Theater Speaker Check is now listed as "Surround Speaker Check" on the Apple App Store.
Surround Speaker Check is available as a free download in the iOS and tvOS App Stores.