Surround Sound Ear Candy Reimagines James Bond Theme for the Apple TV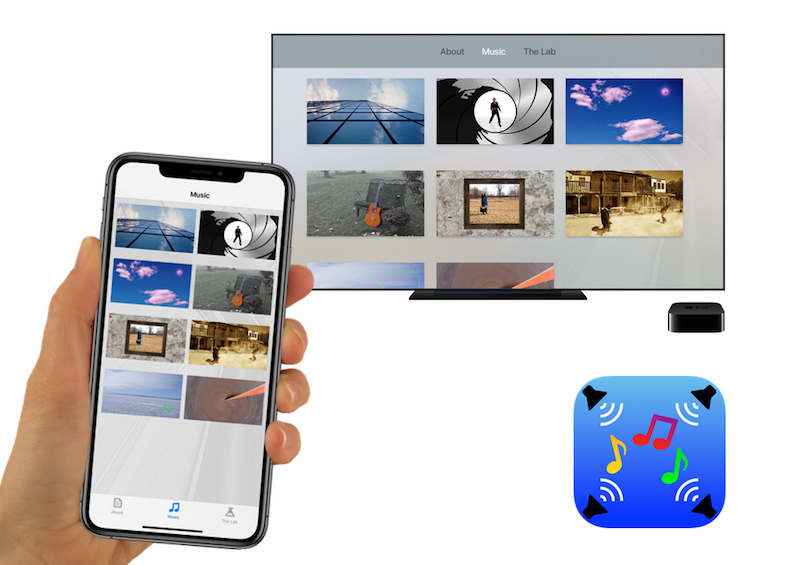 The latest Surround Sound Ear Candy app update brings three new surround sound music tracks, including a reimagined version of the famous James Bond Theme. From the production notes:

James Bond Theme reimagines the famous movie soundtrack as a 64-piece orchestra comprised entirely of guitars! A dramatic bass drop in the song's introduction provides a cinematic element while familiar "007" musical motifs split off into various speaker positions on the surround soundstage. This arrangement features a heavy emphasis on modern surround production while staying true to the time-honored themes originally composed in 1962 by Monty Norman.
The update also includes two other surround sound music tracks, titled Reflection and Walk the Plank.
Reflections features specially-timed delay effects used to create unique, musical-sounding echoes designed to envelope and surround the listener as the melody unfolds. These immersive surround sound effects were inspired by delay effect techniques pioneered by legendary guitarist The Edge for his mesmerizing guitar riffs on U2 hits such as "Where the Streets Have No Name" and "Pride (In the Name of Love)."
Walk the Plank is a short orchestral arrangement inspired by the "Pirates of the Caribbean" soundtrack, and joins Surround Sound Ear Candy's library of bonus "experimental" surround sound content.
Surround Sound Ear Candy is available as a free download for iPhone, iPad, and the Apple TV.