Updated
Test Spatial Audio on AirPods Pro with Surround Speaker Check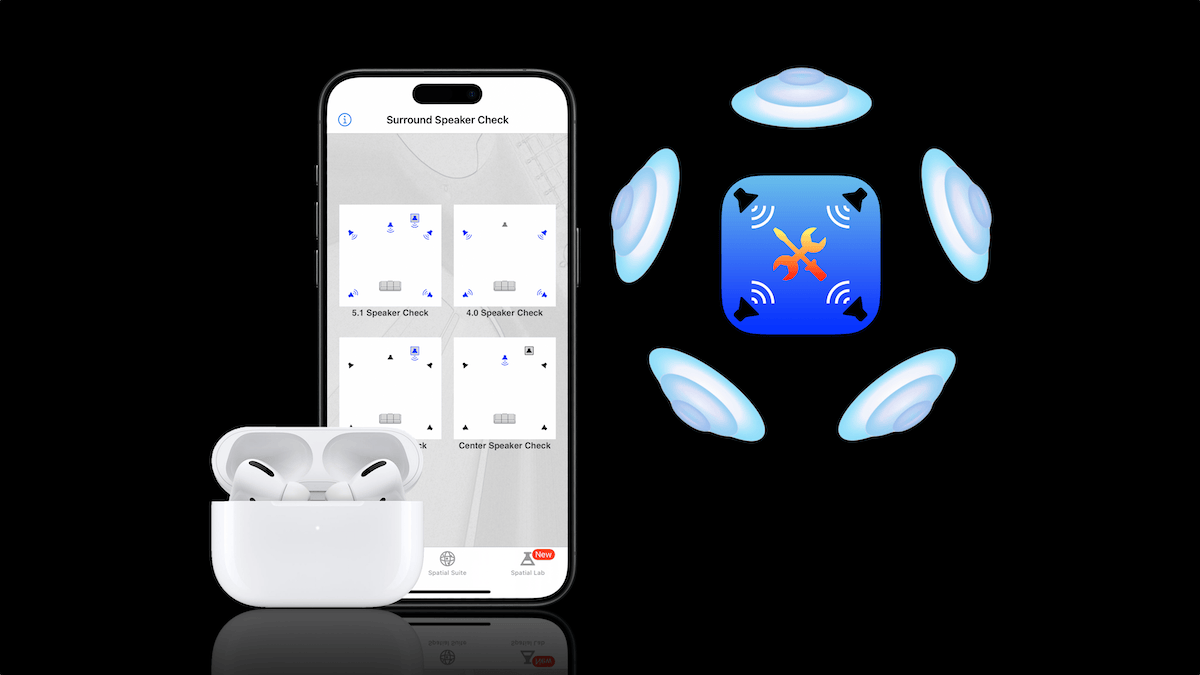 In this article, we'll discuss how to test spatial audio on Apple's AirPods Pro and new AirPods Max headphones using Surround Speaker Check app for iOS.
Recommended: Surround Speaker Check [Free]
With iOS 14, Apple introduced a new audio option for AirPods Pro and AirPods Max products called spatial audio, a feature designed to bring a theater-like surround sound experience to movies and videos. However, determining whether spatial audio is actually enabled and working is not always as straight-forward a process as it seems. Read on to learn how Surround Speaker Check provides a great way to try out and experience the amazing sound of spatial audio!
How it works
Spatial audio works by converting Dolby Digital 5.1, 7.1, and even Atmos soundtracks into a virtualized soundstage for headphones, complete with dynamic head-tracking to keep content "locked in place" to your mobile device. However, since the effect of spatial audio can vary greatly depending on the media source, many people are naturally looking for content which can best showcase the effects of spatial audio and Apple's head tracking feature. Enter Surround Speaker Check.
Test your spatial audio
Originally designed as an Apple TV app for testing home theater systems, Surround Speaker Check is finding a new calling as a test platform for spatial audio. Only instead of testing speaker functionality, the app's isolated speaker tracks allow users to experience exactly how Apple's spatial audio feature can process surround sound on AirPods Pro and AirPods Max, and whether spatial audio is working properly.
"Center Speaker Check" provides a great in-your-face example of Apple's head-tracking feature in action
The free "5.1 Speaker Check" test track demonstrates the surround sound capabilities of spatial audio by using specially-produced music tracks to isolate the front and rear speakers one-at-a-time. During playback, on-screen graphics coordinates with the audio to let you know which speakers are being featured. "4.0 Speaker Check", also a free track, offers a similar test using a blues-style music track mixed with the ambience of a packed music hall. "Center Speaker Check" (a 0.99 IAP) focuses on dialogue anchored to the center channel, resulting in a great way for viewers to clearly experience Apple's spatial audio head tracking feature in action.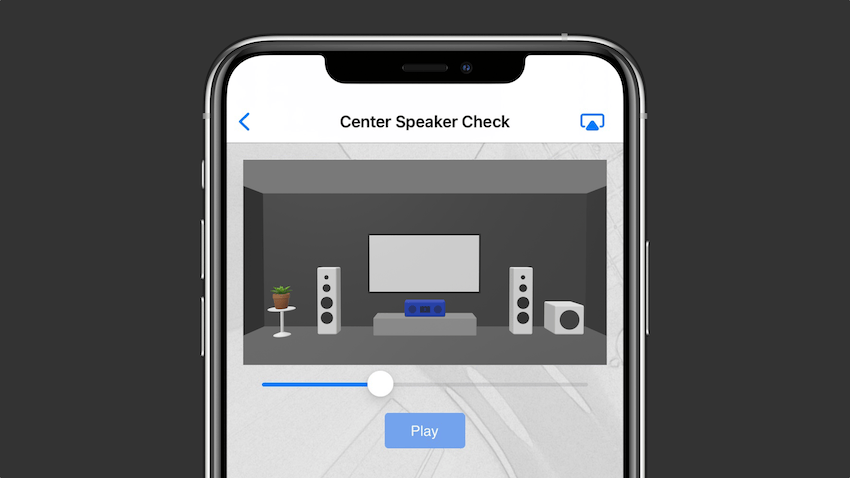 Compare and hear for yourself
To best hear the difference between regular audio and spatial audio, users can toggle the spatial audio feature on and off during playback via the Spatial Audio button in the iOS volume control page. To find the Spatial Audio button, swipe down from the upper right corner of your iPhone or iPad to get the Control Center overlay. Next, touch and hold on the volume control until the volume control page opens to fill the whole screen. Here is where you'll find the spatial audio buttons (see image below). Alternatively, you can access the spatial audio controls in the Settings app, under the Bluetooth tab. Note, however, that the iOS spatial audio buttons will only appear when your AirPods are connected to a compatible iPhone or iPad.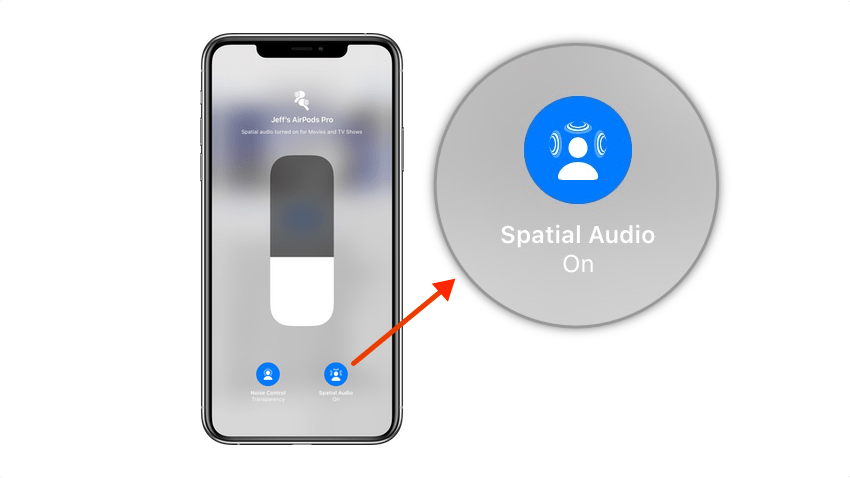 While Apple's new spatial audio feature for AirPods Pro and AirPods Max offers an unparalleled listening experience when watching movies and videos, be aware that not all content will support spatial audio even if the feature is turned on for your device. (You can see if content supports spatial audio by checking the volume control page described above.) Furthermore, streaming service apps such as Netflix or Disney+ sometimes experience bugs which affect audio quality. Since Surround Speaker Check uses the same Dolby Digital surround sound file format as Apple's movies and TV shows, the app can help you troubleshoot whether or not spatial audio is working properly on your device, or if the problem lies with the streaming service.
Surround Speaker Check is available as a free download in the iOS and tvOS App Stores.